week 30 – Qatar World Cup Memorial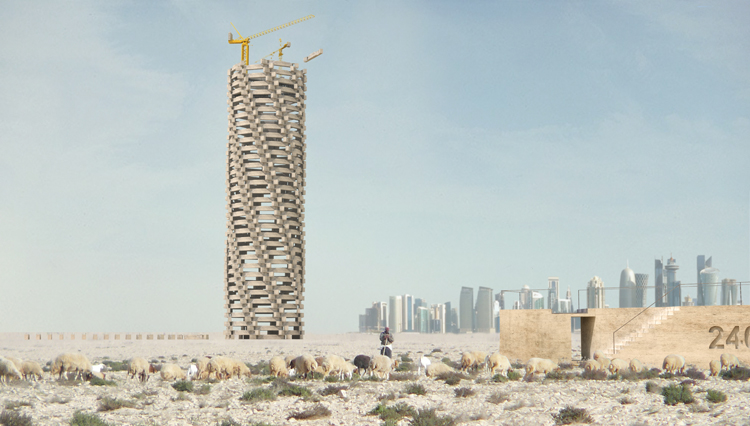 Qatar-World-Cup-Memorial-by-1week1project_far-view
—
"More than 400 Nepalese migrant workers have died on Qatar's building sites as the Gulf state prepares to host the World Cup in 2022.
The grim statistic comes from the Pravasi Nepali Co-ordination Committee, a respected human rights organisation which compiles lists of the dead using official sources in Doha. It will pile new pressure on the Qatari authorities – and on football's world governing body, Fifa – to curb a mounting death toll that some are warning could hit 4,000 by the time the 2022 finals take place.
It also raises the question of how many migrant workers in total have died on construction sites since Qatar won the bid in 2010. Nepalese workers comprise 20% of Qatar's migrant workforce, and many others are drafted in from countries such as India, Bangladesh, Pakistan and Sri Lanka."
(the Guardian)
—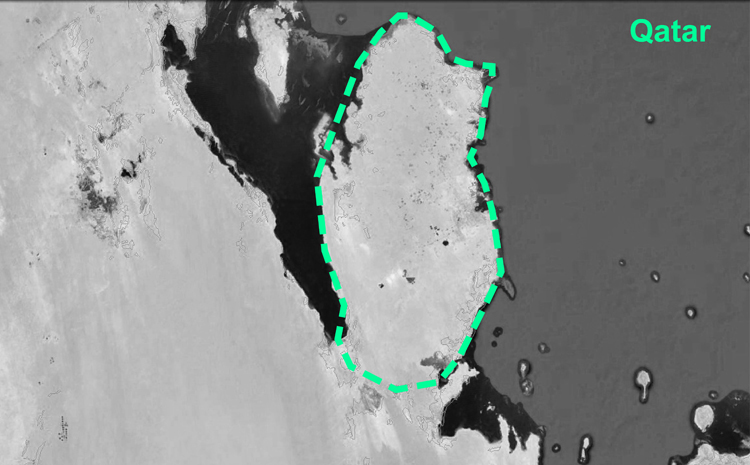 Qatar-World-Cup-Memorial-by-1week1project_google
—
The Qatar World Cup Memorial project is a scalable building that raises awareness about the number of workers who died during the construction of the stadiums for the 2022 World Cup in Qatar. It is in the form of a tower made of concrete modules, each one representing a deceased worker. The higher the number, the higher the tower.
This structure offers Nepalese and Indian families as well as families of other nationalities a site for mourning removed from Qatar's cities and skyscrapers. The project has a multitude of itineraries for visiting, on a basis of four modules per floor and two staircases per module. The cranes remain positioned in altitude until 2022.
If the death rate is not reduced, the Qatar World Cup Memorial could reach a height of 1.5 kilometers (nearly a mile).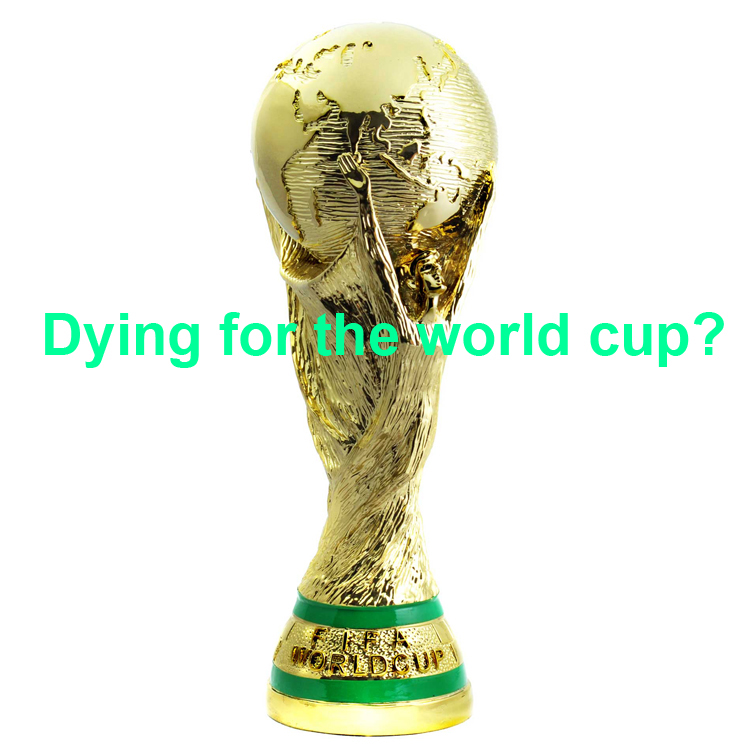 Qatar-World-Cup-Memorial-by-1week1project_problem
—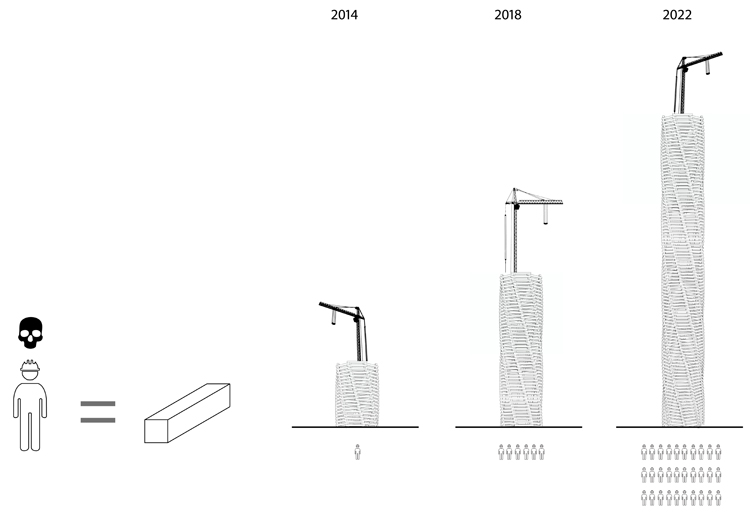 Qatar-World-Cup-Memorial-by-1week1project_diagram
—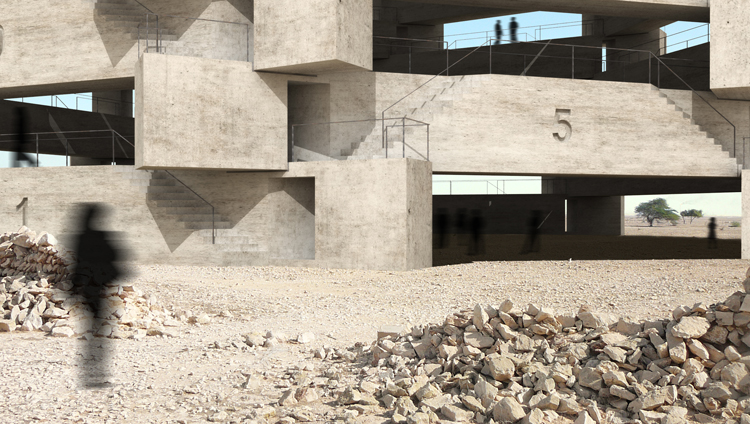 Qatar-World-Cup-Memorial-by-1week1project_entry
—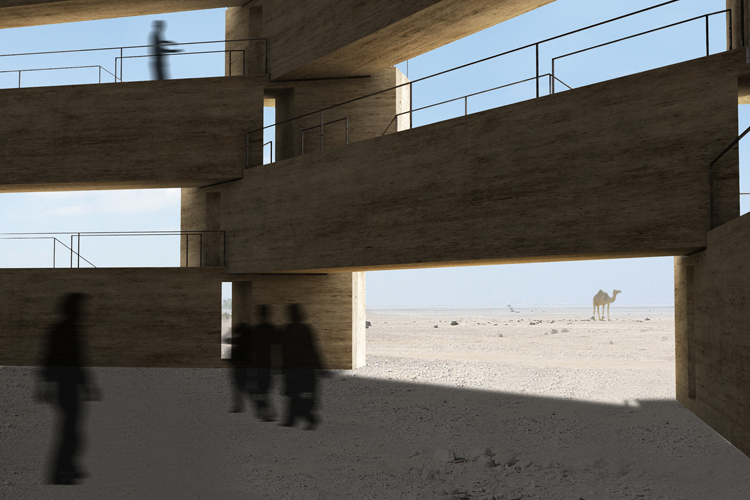 Qatar-World-Cup-Memorial-by-1week1project_interior
—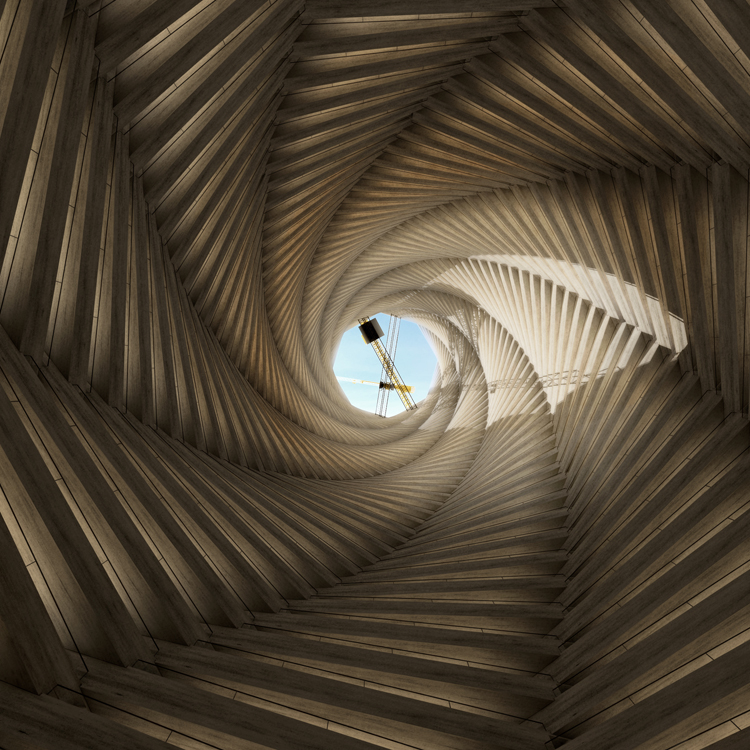 Qatar-World-Cup-Memorial-by-1week1project_hole-view
—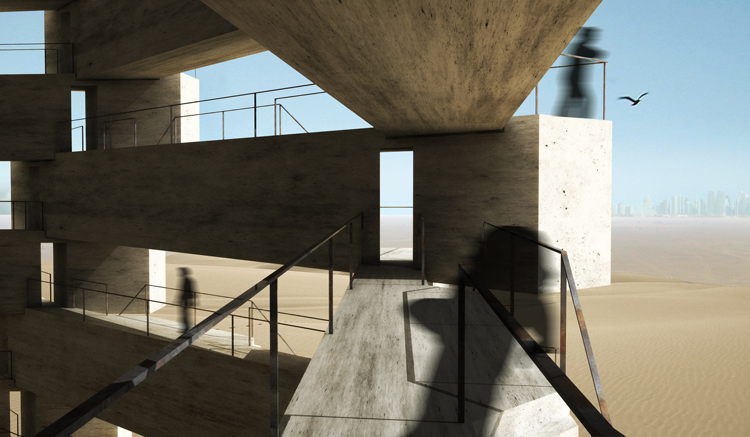 Qatar-World-Cup-Memorial-by-1week1project_level
—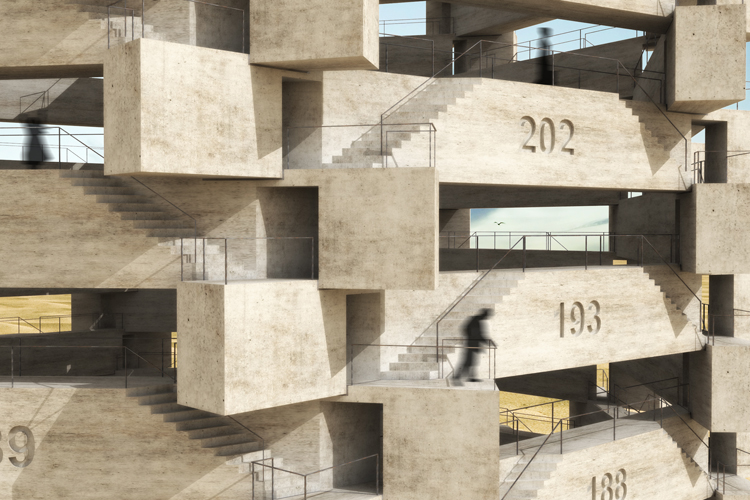 Qatar-World-Cup-Memorial-by-1week1project_facade
—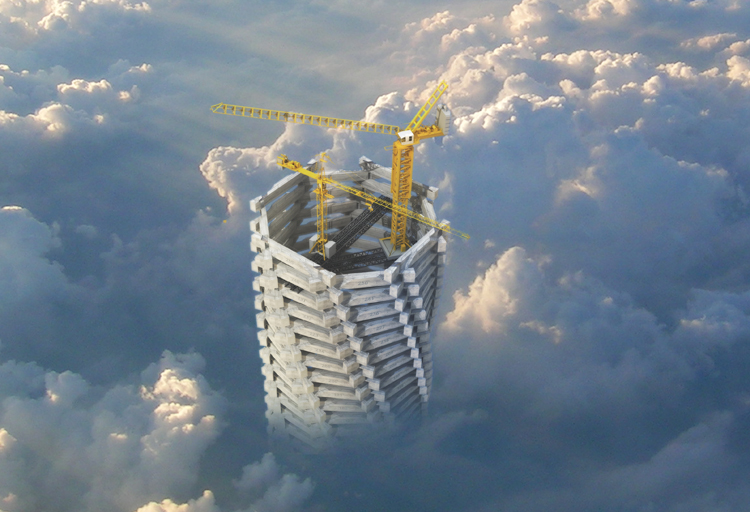 Qatar-World-Cup-Memorial-by-1week1project_aerial view
—


Qatar-World-Cup-Memorial-by-1week1project_plan
—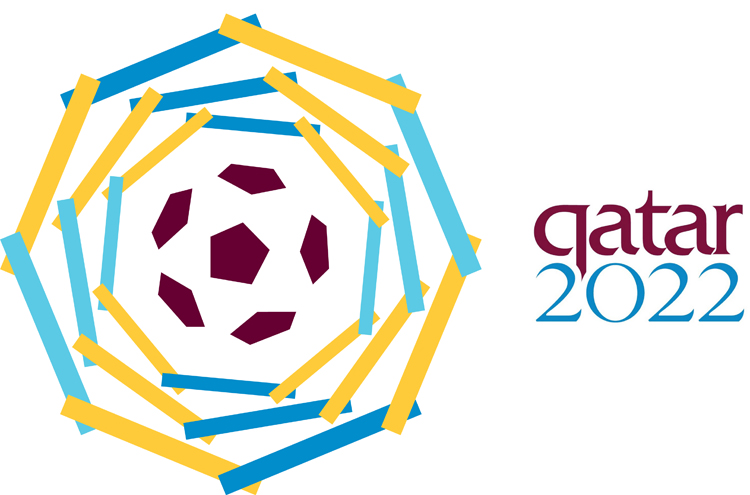 Qatar-World-Cup-Memorial-by-1week1project_logo