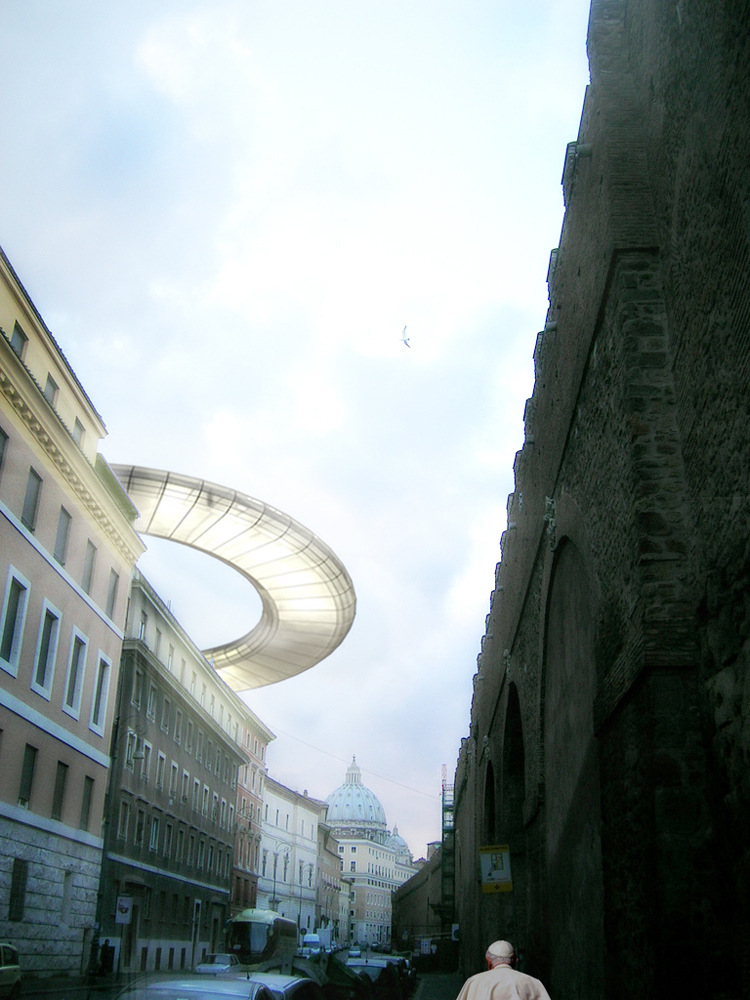 projet: Ciao Papam
localisation: Piazza della Rotonda  – Roma – Italia
Benedict XVI, 85 years old, who didn't feel anymore able to bear the responsibility of his function and respond the challenges of  a world in perpetual change, announced his resignation on february 11th,to everybody's surprise.
Since he left the Vatican on february 28th, Joseph Alois Ratzinger lives in Castel Gandolfo, located 30 km away from Rome.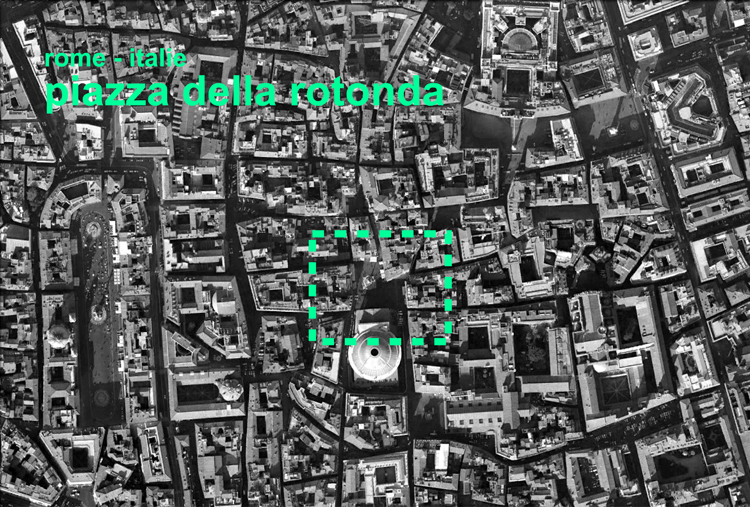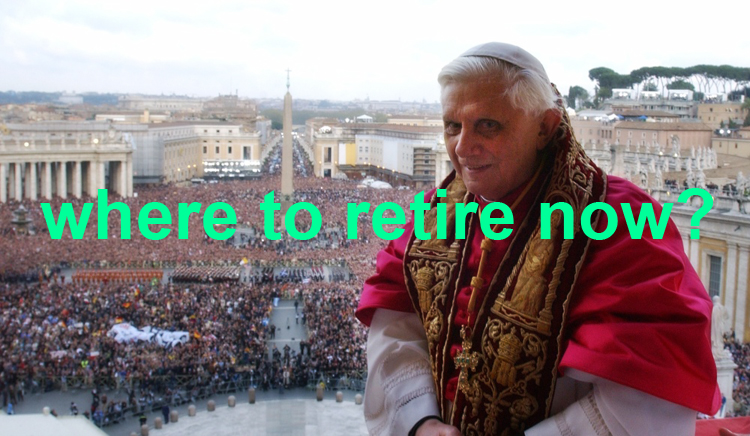 problem: Where to retire now?
1w1p: For his spiritual retreat, we propose him a house sitting on Rome's roofs. Reinterpreting the halo's symbolic shape, this dwelling is organized around an atrium (central garden or courtyard) and offers a 360° view. Together open towards the city and centered on itself, this house will provide Benedict XVI the necessary seclusion for praying, preserving a relation with the surrounding world.